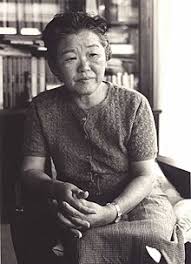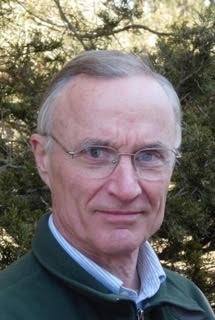 Richard Minear*, the translator and commentator of BLACK EGGS, let us share this information. He first met Sadako Kurihara, a poet, essayist, and activist**, in 1983. Since then, they had exchanged letters until Kurihara's death in 2005.
*Richard Minear, a retired Professor of History at the University of Massachusetts Amherst, taught a survey course of Japanese history and a Hiroshima seminar. He is an adviser for the literature section of our database, "Hiroshima and Nagasaki: A Multilingual Bibliography": https://www.linguahiroshima.com/
**From Minear's tribute to Kurihara for Japan Focus. https://apjjf.org/-Richard-Minear/1575/article.html
Download a free e-book <<BLACK EGGS>>
https://www.fulcrum.org/epubs/dr26z047p?locale=en#/6/2[nav_00]!/4/4/1:0
Poems by:
KURIHARA SADAKO
Translated with an Introduction and Notes by: RICHARD H. MINEAR
Published by:
CENTER FOR JAPANESE STUDIES
UNIVERSITY OF MICHIGAN
ANN ARBOR, MICHIGAN,
1994
<Why there are two editions?> There are two Japanese editions, a privately published work in 1946 and a complete work in 1983. Minear's translation, BLACK EGGS, published in 1994, is based on the second edition.
1. Original work published privately. 詩歌集 黒い卵 ( Shiikashu kuroi tamago)/ 著者名: 栗原貞子 (Kurihara, Sadako) / 出版地名: 広島 (Hiroshima)/ 出版社: 中国文化発行所 (Chugoku bunka hakkosho) / 1946.
2. A complete work published after ***Kiyoko Horiba's finding of Kurihara's draft of BLACK EGGS in 1981, which show how the poems were censored by GHQ. They are held by the Gordon W. Prange Collection, located in Hornbake Library at the University of Maryland. ***Kiyoko Horiba is a researcher of women's history. She made a copy of the draft held by the Prange Collection and gave it to Sadako Kurihara. It led to the publication of the complete work.
Title: 黒い卵 占領下検閲と反戦・原爆詩歌集(完全版)Kuroi tamago: senryoka ken'etsu to hansen・genbaku shiika kashu / Author 栗原貞子著 Kurikara, Sadako / Publisher 人文書院 Jinbun Shoin / Place Kyoto / Date 07/20/1983 / Pp. 153
"THIS VOLUME is a complete edition of Kuroi tamago, the collection of free verse and tanka I composed in the period from 1940 through 1945, from before the Pacific War to the early days after the defeat." (Introduction by Sadako Kurihara, translated by Richard Minear)
For further information, refer to "Part One Black Eggs, Forward" (pp. 41-45) and "Occupation Censorship and Kuroi tamago" (pp. 27-30) in BLACK EGGS.
<Introduction to Minear's translations and writings> LinguaHiroshima' s database contains 16 publications of his works. He has contributed his share to atomic bomb literature as a historian and translator. https://www.linguahiroshima.com/jp/s?q=Richard+Minear&c=&l=