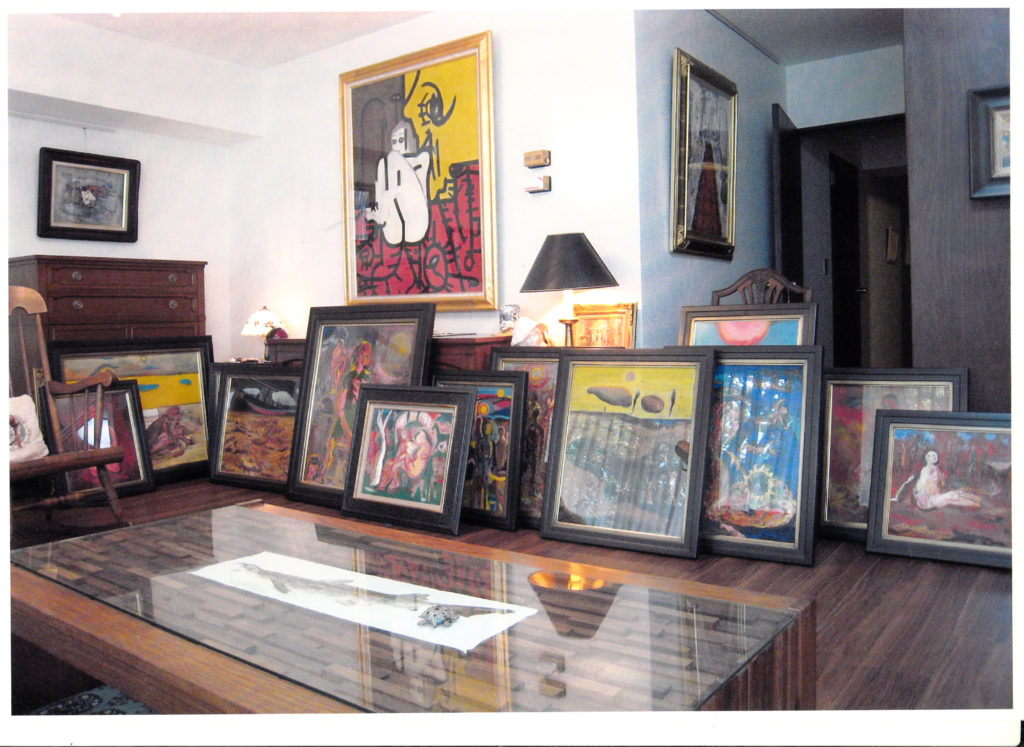 By the kindness of the Konos, who are heirs of Ichikawa's paintings, we had an opportunity to look at his paintings of atomic bombing at "Salon in Kojimachi,Tokyo" where he and his wife, Taeko Kono, novelist, Akutagawa Prize winner, used to live. Henry witnessed the horrible scenes in Nagasaki and Hiroshima as a soldier.
   They lived in New York City for 12 years from 1992 to 2004. He saw the tragic events of September 11 there in 2001. The smell of burning there reminded him of the bombings on Hiroshima and Nagasaki, he says in his note on his abstract painting, entitled "September 11, 2001".
   We hope a book of his paintings will be published in various languages such as Iri and Toshi Maruki, "HIROSHIMA PANELS".
For further information, please visit this site (English, Japanese):                           https://www.hhichikawa.net/?
Mother Holding her Charred Baby